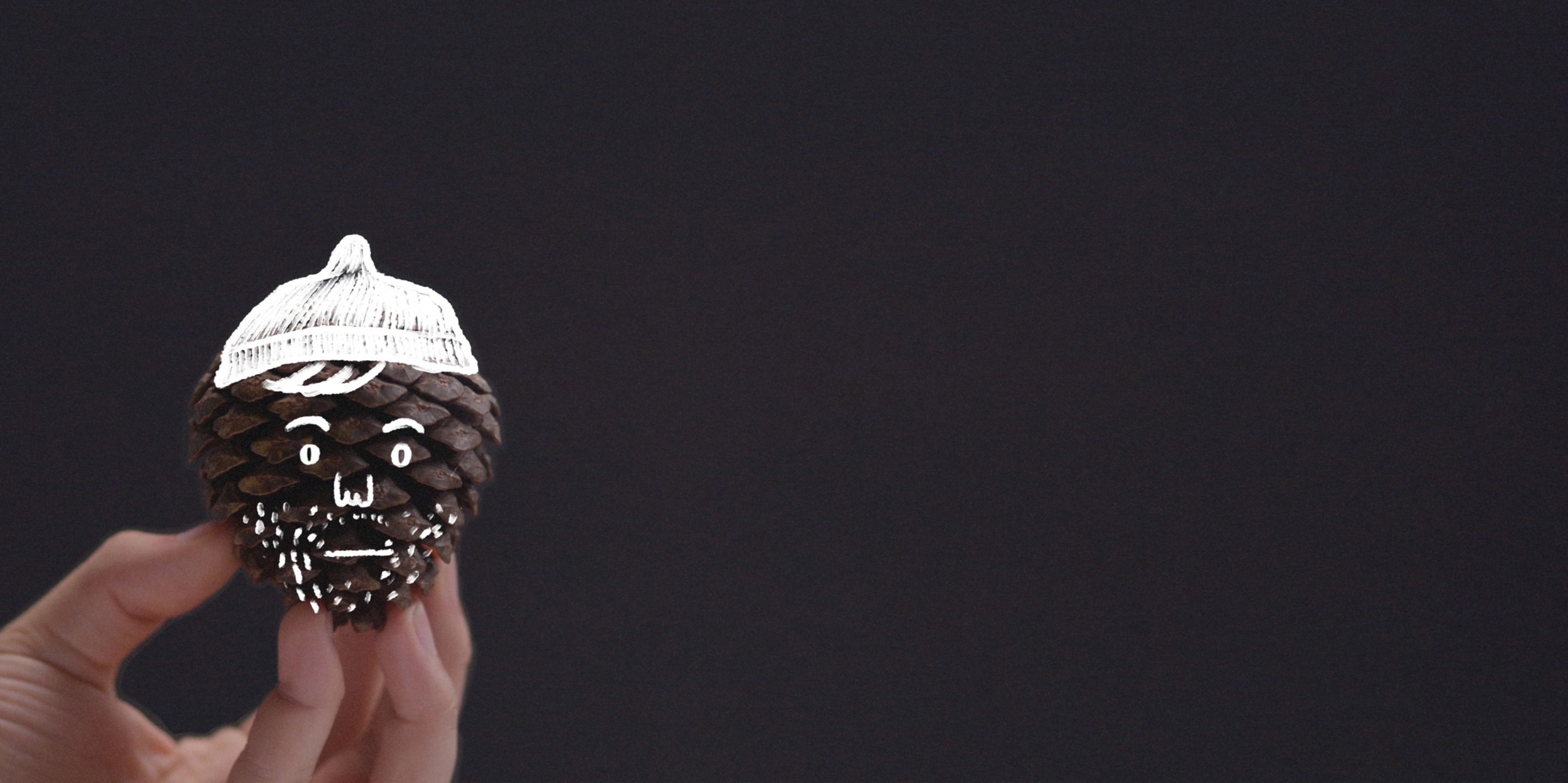 Alex is a conflicted animation filmmaker living in Brooklyn. His "Dancing Tomatoes"
animation video went viral two years ago and since then Alex has been trying to prove the world he can do more than "funny videos, and dancing things".
Pressured by his friend Josh to sign a contract with a yogurt brand to develop the "dancing fruits show" and plunge deeper into artistic superficiality Alex will, instead, buy a ticket to Argentina.

The plan is to meet with Sofia, a girl with whom he
started an online relationship after she left a nasty comment about his work and who has never seen in person.

Alex's hope to find love and substance will be confronted after finding Sofía living on an island in the outskirts of Buenos Aires with her intimidating artist boyfriend Víctor, and his assistant Flor.

Alex will be forced to be the fish out of water and try to capture Sofía's interest or come back to his old life
and sign the contract.
SAM HUNTINGTON (Alex)

Sam is an American actor best known for his starring role as werewolf Josh Levison in the Syfy series Being Human. Sam began his career as an actor on stage, at the prestigious Peterborough Players in his native, New Hampshire. Since then he has performed in over 30 movies and shows, including Superman Returns, Veronica Mars, Fanboys and CSI.
ANDREA CARBALLO (Sofia)

Andrea is an Argentine actress with experience on films, theatre and Tv. Her starring roll in Lo que haría, won her the best actress prize at the international film festival in Bolivia and was presented in the Short Film Corner in Cannes Film Festival. Her performance in Ni una sola palabra de amor became a huge viral hit in Argentina and collected several awards internationally.
Rafael Spregelburd (Victor)

Rafael is an Argentine playwright, director and actor. His plays have been translated to more than 15 languages and praised by critics who consider him one of Argentina's most prominent voices of his generation. As an actor he has been as prolific, working in more than 20 movies and shows. Some of his acting work includes, The man next door, El escarabajo de oro and Cornelia frente al espejo.
Sofia Brihet (Flor)

Sofia is an Argentine stage actress. She studied at the Nora Moseinco's acting school and then continued her training with teachers Nano Sissholtz, Andrea Garrote and Federico León. Her acting experience includes the play Santa Cecilia de Borja in Zaragoza, authored and directed by Rafael Spregelburd and Las Multitudes, by Federico León.
Nico Casavecchia
Writer / Director.
Nico is an Argentine director, screenwriter, and illustrator based in NY. His work includes music videos, commercials and film, often employing mixed media techniques ranging from animation to live action.

Nico directed A Boy and His Atom (2013) a stop-motion animated short film created by IBM Research scientists. It was made by moving carbon monoxide molecules, which is recognized by the Guinness Book of World Records World's Smallest Stop-Motion Film.

In 2013, A Boy and his Atom won a Gold and Bronze Lion at the Cannes Lions.

His films has won numerous awards and has been showcased in festivals like: Siggraph, Viedram Film Festival in Rome, Holland Film festival, OFFF, and others.

You can find more of Nico's work here.
1ST AVENUE MACHINE
Finding Sofia is the first feature film produced and financed by 1stAveMachine. 1stAve is a mixed media production company and storytelling outfit based in Los Angeles, New York City and London. We create video, digital and experimental content for TV, print, web and mobile, all with a unified singular vision.
1stAveMachine was recently voted the 2015 Standout Production Company and has won many awards since its formation, including an MTV VMA, numerous Gold, Silver, and Bronze Cannes Lions, AICP awards, One Show awards, Andy awards, and many others.

Our work has been featured across the globe and during the Super Bowl. Creativity Magazine declared us one of the top production companies of the year in 2010. Our directors have been featured in the Saatchi & Saatchi New Director's Showcase, 2011 Creativity Magazine Most Awarded Directors, and ADC Young Guns.

Our entertainment content includes feature film Prosthesis with Universal Pictures, Thingamabob on H2 and the YouTube partnership digital network, Field Day, a new channel that has garnared over 21 million views in the past 6 months.

Based on a collective model, 1stAveMachine is comprised of the work of an international roster of 40 plus directors and a team of collaborators from a wide range of disciplines. We have offices in New York, Los Angeles, London, and Argentina, as well as multiple global affiliations. 1stAve has a department dedicated to direct-to-client branding and concepting called SpecialGuest.
We partner with ad agencies and brands to create "stories to share." Please visit us at our website at www.1stavemachine.com.